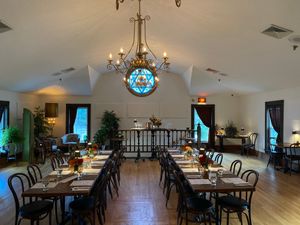 Pine Grove Hall is an ideal space for your private or semi-private event.  Whether it be a rehearsal dinner, a corporate dinner or a holiday party, we strive to provide a unique experience with some of the best food and cocktails in central Pennsylvania. 
We also welcome conversations regarding full or partial buyouts of our restaurant for corporate events, film recording or music and video recordings.
Please fill out the form below and someone from our team will contact you.  If you are unable to access the form, send us an email.